Great Value Rubbish Collection Service In London
Rubbish Collected Safely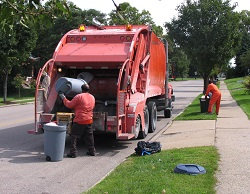 There's a reason that there are designated people appointed to deal with rubbish removal; not only is it a smelly and dirty job, it can also be pretty dangerous if not managed responsibly. That is exactly why we highly recommend hiring a professional service to manage your surplus rubbish collection, and fortunately we are just the company to do it. Waste Removals London is the ultimate rubbish disposal service in all of London,
we manage rubbish removals for a wide range of customers who have extra rubbish their local service won't deal with.
If that sounds familiar to you, call us on
020 3795 6971
for low prices and great service. With us on board, your rubbish nightmare can be a thing of the past.
Relax, We'll Do It for You
Feeling stressed because you've got a huge pile of household rubbish to deal with and no idea when you're going to find the time or energy to sort it? Relax, we can do that for you. With our specialist rubbish collection service, you can hand over all of the stress to us and we can make it disappear, just like your rubbish. It's almost like magic, but even better because it's real. We really can handle the complete collection and disposal of your extra rubbish, and all at a bargain price, because
we believe everyone should be able to live rubbish free no matter who they are.
For our low prices, call
020 3795 6971
and tell our team what you need.
Start Enjoying Your Space Again
Once you've called us and booked your rubbish collection appointment, you can start dreaming and planning what you are going to do with all that extra space you will suddenly have, not to mention the free time you'll find yourself with when you're not stressing about the rubbish. We recommend you enjoy it to the max, and don't fill it up with new things. Haven't booked your appointment yet? Well, don't put it off any longer,
book today and enjoy a range of special offers to help you tackle the overflow of rubbish in your home
, then sit back, relax and start planning. It will be one of the best decisions you make.
Need Help? Call Us
When you are struggling to manage the accumulation of rubbish in your home it can feel pretty stressful. Fortunately, it doesn't have to stay that way. Rather than staying stressed and never dealing with it, call in our waste removal experts and see how easy it can be to get a helping hand with your rubbish needs.
Here's a few great reasons to call us: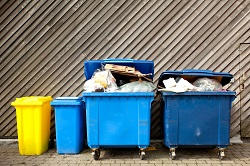 • We cover the whole of London
• We work around your schedule so our appointments are always at a time to suit you
• We know exactly what they're doing so you can leave them to it
• We have special offers for ongoing service
• We manage all aspects, from collection to disposal
• We offer affordable prices for all
Say Farewell to Unwanted Junk
It often seems silly that we would have unwanted rubbish in our homes, after all its rubbish. But if you find yourself with a loft, garage or spare room full of junk, you'll be pleased to know you're not alone, it's an epidemic in London, but we are slowly helping people to overcome it. With our help hundreds of families have reclaimed their space and regained their calm. So if you need a helping hand in managing mounting piles of rubbish, call Waste Removals London on
020 3795 6971
for a free quote,
the best value and fantastic junk removal service.
You're rubbish might not be happy about it, but we guarantee you will be; all of our customers have been so far.