Responsible And Efficient Property Clearance
Clearing Properties for Decades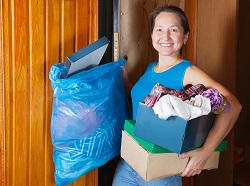 Live in London and need a property clearance expert? We are the company you need. Waste Removals London has been clearing local properties in the capital for decades, whether it is a tiny studio flat or a giant mansion, if you need it cleared, we can help. We have worked with people who have inherited new properties and need them cleared before sale, and we have helped people who have bought new homes that need a bit of a clear out before they move in. It doesn't matter what the reason is, even if you are throwing everything out to start a fresh, call today on
020 3795 6971
and we will be happy to help you ditch the old, and make way for the new.
We've Seen It All
Having worked in the industry for such a long time, at this point there is nothing we haven't seen. We've been there to help construction companies clear out old building before blowing them sky-high. We have removed beautiful, expensive furniture, and some less than pleasant things from people's homes, and have loved every minute. We relish the opportunity to help people move forward in their lives and live in a clutter free world.
Property clearances in London are what we do
, so pick up the phone and call
020 3795 6971
to book an appointment now. We are ready to help you declutter.
Let Us Worry About That for You
Property clearance can be pretty stressful at the best of times, but if you're having to do it for a reason such as bereavement or attempting to sell or buy a home it just adds on tons of stress that you can really do without. So don't add the extra pressure to yourself, instead, let us handle this bit for you, and cut yourself a break. We are experts in house clearances, so
when you call us in you can rest assured that we can just get on with it
, leaving you to manage the other, more important matters you more than likely have on your to-do list. We know it's not much, but even having one thing checked off the list can certainly help, so call anytime.
Enjoy the Added Benefit of Saving Money
Not only will calling us in help reduce the stress of rubbish removal, with our cost-effective and award winning prices, hiring an expert can even help you save money.
We have a wide range of flexible packages on offer,
and the best prices in all of London, meaning you can hire us to do a complete house clearance for less than some companies charge just for van hire. Add on the fact it will save you time and effort as well, and it becomes clear that hiring the professionals to help out, can be one of the best decisions you can make. Simply let us know what you need cleared and when and we'll be happy to provide a free estimate for the job.
Our Customers Are Key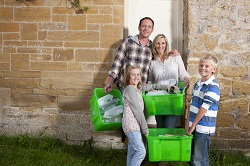 Here at Waste Removals London we pride ourselves on providing the absolute best domestic clearance service to all of our customers, and not just because we like what we do, we do it because we understand that our customers are asking for our help and deserve the best service we can offer. To achieve this,
we not only provide great junk removal service and low prices
, we also go that extra mile when needed. We want all of our customers to be 100% satisfied with our work, so here is a few guarantees we offer:
• Helpful, friendly and professional service
• A wide range of rubbish removal packages to suit you
• Flexible appointment to fit your schedule
• Insured and qualified rubbish collectors
• Money back guarantee