Build well – dispose responsibly! Hire us for builders waste disposal!
The Helping Hand When You Need It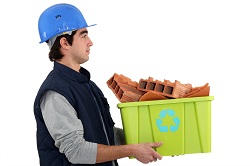 Providing a high quality building service is a difficult enough job without having to constantly worry about how to deal with your builders waste disposal. Fortunately with our expert disposal service, that no longer needs to be an issue. Waste Removals London provides a comprehensive construction clearance service for the whole of London, for everything from small family home to large multinational companies. We pride ourselves on helping Londoners dispose of their waste safely, efficiently and responsibly, keeping London safe and sustainable.
We offer flexible packages at great prices,
so if you need a helping hand with waste removal, call
020 3795 6971
and book today, we have experts ready and waiting to help you and your family.
Working with You and as You
When you hire an external company to work with, you want to know that they will work according to your goals and values that is why we guarantee that when you hire our team of experts they will work with you and as you. We will consult with you on every aspect of your construction waste removal, and you will always be in charge. In fact we will work so closely with you that you might find you can't tell the difference between you and us. We want to make the clients and companies we work with proud and promote their values, and we promise to always adhere to your approach and ensure
we prove a service you are happy with.We Work When You Need Us
One of the best things about hiring us to help with your construction waste removal, is that we offer the most flexible packages around, and have the best availability in London. This means that we can work whenever you need us to, however you want us to. You can decide to have us on site every day for ongoing disposal, or you can choose to have our team attend at specific times to do large scale builders clearances.
We also work according to your needs
whether it's early mornings before you get going or late nights after you finish. Just tell us what you need removing, and when you want us to be there and we will manage the rest.
Why Choose Us?
You may be contemplating the idea of bringing construction waste clearance in-house and wondering why you should hire an external company. However, having worked with many building companies, we have seen them save significant amounts of money by outsourcing their builders waste clearance, and not only this,
we can provide a much more variable service than an internal department.
Here are just some of the benefits we can provide: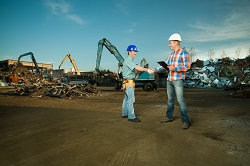 • Low prices and special offers for on-going projects
• 100% customer satisfaction
• Appointments scheduled around you
• Highly qualified experts in the field of builders waste disposal.
• Comprehensive service
We know we can make a drastic change to your business, but if you'd like to hear more call today on
020 3795 6971
and talk to the experts.
Don't Delay, Book Today
We guarantee that when you choose to book our builders waste disposal service, you won't be sorry.
We ensure we offer the best service to all we work with
, and we are happy to offer a no obligation free estimate before you make your decision. We also have a range of special offers on, so make sure you get in touch today on
020 3795 6971
to take advantage of these great offers while they last. Waste Removals London is the only name you need when it comes to builders waste removal and we are excited to help people create a more sustainable and responsible environment. Don't delay, book your appointment today.